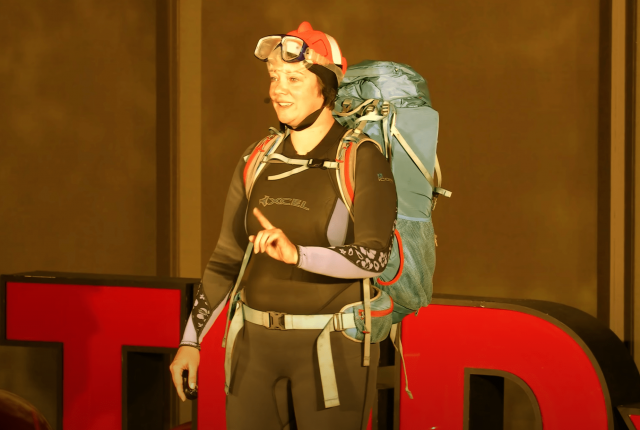 Universities are interesting places. For hundreds of years we have been structured with distinct schools, departments, disciplines, focuses and tracks, all built to move you into one of these narrow spaces for a deep dive experience into an area that often become lifelong pursuits. However, if one of the largest majors is undeclared, with constant pressure to declare — to fit into the carefully crafted system — something has to give, or does it? Tara has a more open view of finding your path, and how to give yourself permission to follow it.
TEDxUCLA was organized by UCLA Extension Visual Arts and UCLA Residential Life.
http://visual.uclaextension.edu
Dr. Tara Prescott is a Lecturer in Writing Programs and Faculty in Residence at UCLA. She is the editor of Neil Gaiman in the 21st Century and her research interests include poetry, comics, popular culture, modernism, and James Joyce. Dr. Prescott serves as a Volunteer Exhibit Diver at the Aquarium of the Pacific and is currently planning her second solo backpacking trip on the Appalachian Trail.
This talk was given at a TEDx event using the TED conference format but independently organized by a local community. Learn more at http://ted.com/tedx