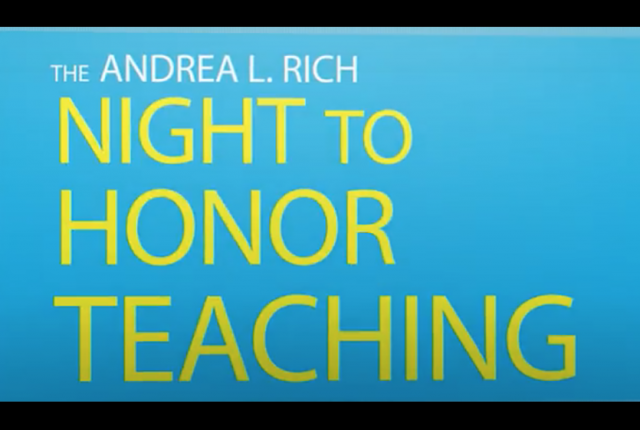 The recipients of UCLA's highest honor for teaching, the Distinguished Teaching Awards, were honored by the UCLA Academic Senate at the Andrea L. Rich Night to Honor Teaching awards ceremony at the Chancellor's residence on Oct. 25, 2018. Recipients of the award are chosen from nominations by colleagues and leaders across campus, recommendations by students and their involvement in community outreach, along with many other criteria.
Among the non-senate faculty awardees was Dana Cairns Watson, a lecturer with UCLA Writing Programs.
Listen to Dana talk about her teaching.