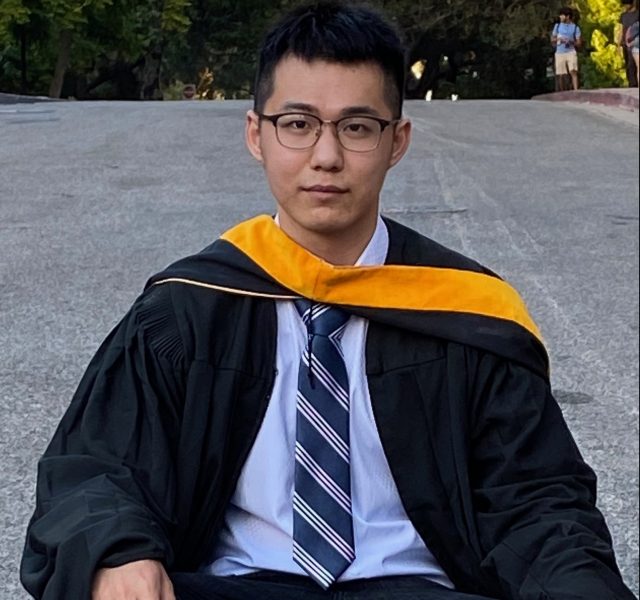 I would like to express my greatest gratitude for the help I received in ESL 310, Pronunciation for International Teaching Assistants, in Winter Quarter 2021. I served as a TA for the same statistics course in both winter and spring quarters this year. When I compared my student evaluation scores, I found really amazing changes. In Winter '21 when I was teaching and taking ESL 310 at the same time, the overall scores for my two TA sections were 6.95 and 8; however, in spring quarter after I'd finished the ESL 310 course, the scores for my two TA sections were 7.64 and 8.5, which was quite an increase compared to the winter results. Moreover, in the area of "communication skills", my scores increased from 6.55 and 7.39 to 7.55 and 8.25, which is even more amazing to me.
I believe my student evaluations would never have had such significant change without my teacher's help, and I really benefitted from her instruction in the area of prominence, intonation, and vowel pronunciation, which I have found constantly useful in communicating in English.
I can also see some huge changes in the comments that students wrote about my communication skills this quarter. This time, I see students saying "Although Jiaming isn't a native speaker of English, I think that he communicated very well" or "Jiaming was extremely patient and explained everything in a clear and concise manner." In Winter Quarter, a lot of students had mentioned that I had some trouble in communication, or it's hard for them to understand my explanation. This change definitely shows what benefits I got from ESL 310; I really appreciate it.
Overall, I do feel some real changes in my ability to communicate in English and they are all due to the comprehensive instruction I received and the great opportunities for us to practice. I want to thank my instructor again for the amazing ESL 310 course and her passion and devotion to teaching. I am graduating from UCLA this quarter and might not be able to apply these techniques to teaching since I will soon be working in Sunnyvale, CA as a data scientist. However, the communication skills I learned from this class will definitely be critical to my career. And I will be really happy if my testimonial will make more students choose ESL courses and benefit from them.