Living in Los Angeles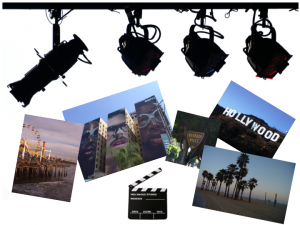 We want your ESL summer abroad program to be memorable, so we have added some information on living in Los Angeles to help you get started!
UCLA offers furnished residence halls and residence suites on campus to international students. Living on campus is the most convenient option as you are close to classrooms, libraries, restaurants and shops.
However, if you are thinking of living off campus, make sure you choose a neighborhood that is close by or that offers dependable transportation to UCLA. Los Angeles is a very big city…extremely big… so make sure you understand the layout as you make plans for living.
Are there good transportation options from/to the UCLA campus?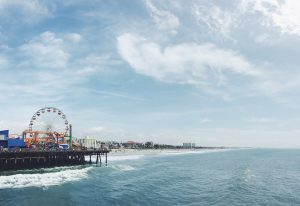 West Los Angeles offers a network of buses and trains that you could use. However, the frequency of service varies and buses may not run late (always check when the last bus ride is). In addition, Los Angeles is a big city with heavy traffic, and sometimes it takes a long time to get from A to B, so plan accordingly.
The UCLA Central Ticket Office offers bus passes for MTA buses and Santa Monica Big Blue bus service. Please visit the their site for detailed information on purchasing a pass.
Our students also use Uber or Lyft to get around town. This is a very convenient and economical way of getting around the city, especially if you share the ride with friends.
Taxis are another option, but they are more expensive than in other big cities in the United States.
If you want to get to LAX from UCLA or vice versa, there is a very convenient bus service called Fly-Away that picks you up from or drops you off in the heart of Westwood.
Finally, if you are going to be walking or driving, Google Maps may be able to assist you in finding your way around town.
What is there to do in Los Angeles?
Tons of fun stuff! Here's a list of just a few:
Around Westwood
Museums
Studios
Neighborhoods
LA Hikes
Theme Parks
Outdoor Venues and Theaters
Shopping
Outlets
Please note that you can get discounted tickets to movie theaters and theme parks at the UCLA Central Ticket Office!