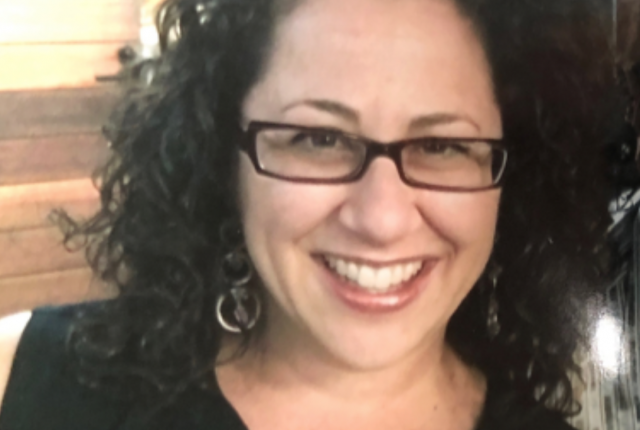 Acclaimed for its uniqueness and rigor among UCLA's curricular offerings, the Honors Collegium features small seminars that are distinctive for their interdisciplinary approach to learning. Faculty direct these courses to promote a healthy intellectual exchange and confrontation of ideas and values among students, professors, and guest experts from different fields.
Each year, Honors Programs recognizes one of its distinguished professors for their dedication and contributions with the Eugen Weber Honors Collegium Teaching award. This year's recipient is Lauri Mattenson, a lecturer with UCLA Writing Programs and the Honors Collegium!
---
A Note From Lauri Mattenson
Hello Bruin Family, I sure wish I could shake everyone's hands and see all of you in person!
I extend my heartfelt gratitude to Honors leadership, staff, and students, and I celebrate all the scholarship and stipend winners—as well as our graduating seniors, some of whom took my annual spring quarter Honors Collegium course, BodyMind Literacy.
I wasn't sure whether I'd be able to translate such an interactive, embodied course to an online format, but my students encouraged me to try, and I will be forever grateful for their enthusiasm, commitment, and honest feedback, all of which helped me adapt to Zoom and embrace a new pedagogical challenge.
Many years ago, I created this course because I noticed that many of us in the academic world, myself included, regarded paying attention to the body as a break from work, rather than an essential part of the learning process. Now I know that many students share my passion for equal attention to brain and body in the classroom, and not only are they willing to interrogate some of our outmoded assumptions about body and mind, they are willing to experiment with highly interactive, participatory methods—and do so eagerly, critically, and collaboratively. Knowing that student evaluations and feedback contributed to the decision behind this award means more to me than any amount of money or acclaim. Indeed, I have wanted to be a teacher since I was a young child, so receiving a teaching award represents the fulfillment of my life's work.
Student agency is my highest priority. I want students to know they have a voice: in class, outside of class, and as a means of navigating their educational and professional journeys. I do my best to facilitate empowering and transformational learning experiences for our Bruins, and I thank you, deeply, from a place of genuine gratitude and joy. Thank you for the Eugen Weber Teaching Award!
—Lauri Mattenson