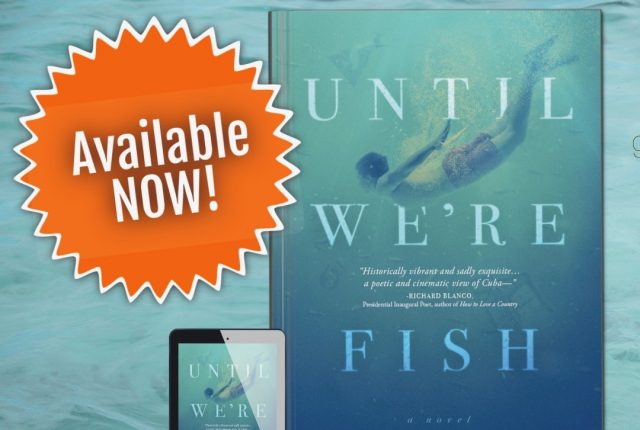 "An unforgettable coming-of-age story, Until We're Fish, blends the romance, violence, mood, and ethos of the Cuban Revolution with a young man's hopeless and heroic first love. With the truth of experience and the lyricism of poetry, Rodriguez Drissi constructs an exquisite, gossamer tale of revolution and hearts set adrift. A Don Quixote for our times, Until We're Fish is an intimate exploration into the souls of people willing to sacrifice everything to be free." — Propertius Press
Writing Programs faculty member Susannah Rodriguez Drissi's new book investigates the complicity between Cuba's Americana and the 1959 Cuban Revolution to reckon with the emotional, psychological, and historical forces that drive Cubans away from their island.
The novel has been nominated for the National Book Award, the National Book Critics Circle Award, the PEN/Hemingway Award for Debut Novels, and the PEN Open Book Award.
The virtual book launch will take place on Friday, October 9th at 6 PM. It is a free Crowdcast event and will be hosted by Book Soup. Dr. Rodriguez Drissi will be in conversation with Christina García, PhD, Assistant Professor of Spanish at Charleston College. The event also includes special guest Ricardo Lemvo & Makina Loca. Click here to access the event link.
Click here to read more about Until We're Fish.