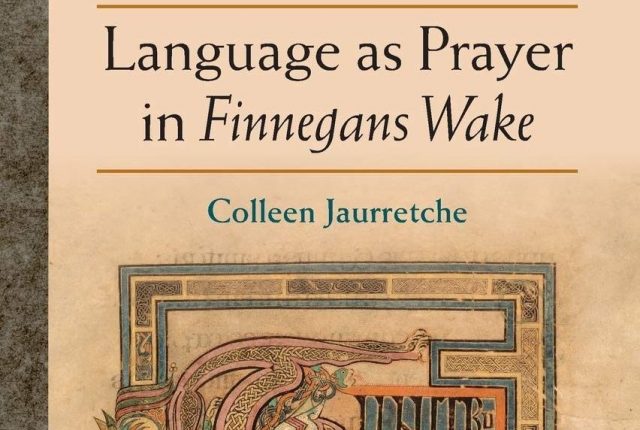 "Jaurretche uses a skillful examination of the rhetorical, linguistic, psychological, and emotional elements of spirituality to establish the central significance of prayer as a tool for understanding key aspects of Joyce's compositional strategy in Finnegans Wake." — Michael Patrick Gillespie, coeditor of Exiles: A Critical Edition
Writing Programs' Colleen Jaurretche provides a fresh analysis of Finnegans Wake by James Joyce in her new book, examining its style and structure to suggest how and why Joyce organized it as he did.
Click here to view the book's table of contents.
Click here to access an excerpt from the book's introduction.